An Encuentro in Belgrade
A Promise of Tango Alchemy
Arriving from one of the most advanced European nations, Germany, to Belgrade was a culture shock of sorts. The scars of war are evident on the streetscape. There's an undeniable sense of desolation from the greyness of the post communist city accentuated by the gaping holes left in of bomb struck buildings. Time has almost stood still for the gritty capital, as the nation is far from showing signs of recovery from the tolls of combat.
Belgrade was never on my radar for any form of travel let alone tango. My exposure to Serbia was limited to news headlines of the Balkan wars of the 90's. A friend from Prague persuasively advocated the Belgrade Encuentro, 'if you're coming to Europe, you must go to Belgrade!'
Feeling curious I made my way to the encuentro site to find an incredible program of workshops with Carlitos and Noelia, unsurpassed by any other line up I had seen them offer in Europe. 'Piano in Your Legs' brought vivid images of the couple's uniquely dynamic improvisation and ability to tirelessly mark even the fastest rhythms. I was convinced; Belgrade was to feature on our European tango immersion.
We felt surprisingly welcome in Belgrade before we even arrived. Although the workshops had booked out instantaneously, a private message and plea to the remarkable organizer, Sonja resulted in our swift registration. I wondered if it was the cache of the distance we were promising to travel labeling us as Australian participants. With over 600 tangueros to host, I have no doubt that Sonja's personable approach and attention to detail is a large part of the event's huge success, now in its 8th edition and famously one of Europe's best tango festivals.
The main milongas were held in Mikser House, an old warehouse style, double-level event space in the heart of Belgrade's nightlife. As significant foreign investment promises to aid a resurrection of the city, this was to be the last encuentro in this venue, before it is demolished to make way for a big waterfront development.
The atmosphere was charged round the clock throughout the 5-day festival. The Belgrade Encuentro is known to attract an A-list of young tango enthusiasts and it was inspiring to be amongst such a concentration of advanced dancers. Our fellow workshop participants were all clearly of a relatively advanced level, which made for some fast paced and fun learning experiences too.
The after parties are legendary and high-powered. It's a case of keep up or don't dare come. It seems the real fanatics make a pastime of travelling from one marathon to the next and thereby camaraderie amongst this group can be somewhat impenetrable. Fortunately having attended other European milongas and festivals in the lead up to Belgrade I had established some level of familiarity which saw me off to a good start. I shared tandas with several familiar tangueros I had met in Stuttgart and Berlin just days earlier, and was fortunate to get a break into the Belgrade scene to go on to dance with some exceptional participants from neighbouring countries.
Overall I preferred the relaxed atmosphere of the afternoon milongas that afforded for more breathing space than the heaving evening events. That said the maestro performances held each evening were spectacular and well worth forfeiting some much needed rest time to attend.
Fortunately the damaging effects of a multitude of invasions are not so outwardly apparent on Belgrade's spirited people. The city is known as party central, it rivals most European capitals for its club scene. The exuberant Serbs didn't hesitate to actively propose clubbing as a key city attraction.
A workshop and milonga loaded schedule didn't allow for much in sightseeing or uncovering a deeper strata to life in Beograd. Nor did Europe's unseasonal cold spell entice me to spend more time outdoors than absolutely necessary. Though we managed to sample some local fare, an inescapable smoke haze choked the dining experiences as cafes and restaurants still welcome smokers indoors.
Nevertheless, high on the euphoria of the last after-milonga and fuelled up on some pungent 'domestic' Serbian coffee, we did manage a sunrise walk to the fortress on our very last day. Overlooking the Danube and Sava River confluence the hilltop was a peaceful reprieve from the pulsating capital below, as partygoers departed the cbd and the working crowd headed in to start their day.
Navigating the city can be a tad bit challenging, although a basic level of English is widely spoken, much of the signage is in Cyrillic and not entirely synchronized with Google maps. The idiosyncratic locals range from being exceptionally friendly and helpful to entirely stand off-ish with no half measures. Our hosts, of course, were exceptionally cheery and warm.
Tango Natural actively promotes tango through education amongst students from primary school to university level. Starting them young seems to go a long way in creating a dynamic tango community.
The organizer's promotion couldn't be more true: 'Experience a perfect tango alchemy that we are all addicted to!' I witnessed another level of tango addiction in Belgrade, a clubbing for tango of sorts. It's amusing to see tangueros sprawled in corners under blankets and sleeping bags to catch a nap during the after parties before hitting the floor hard again. They're relentless!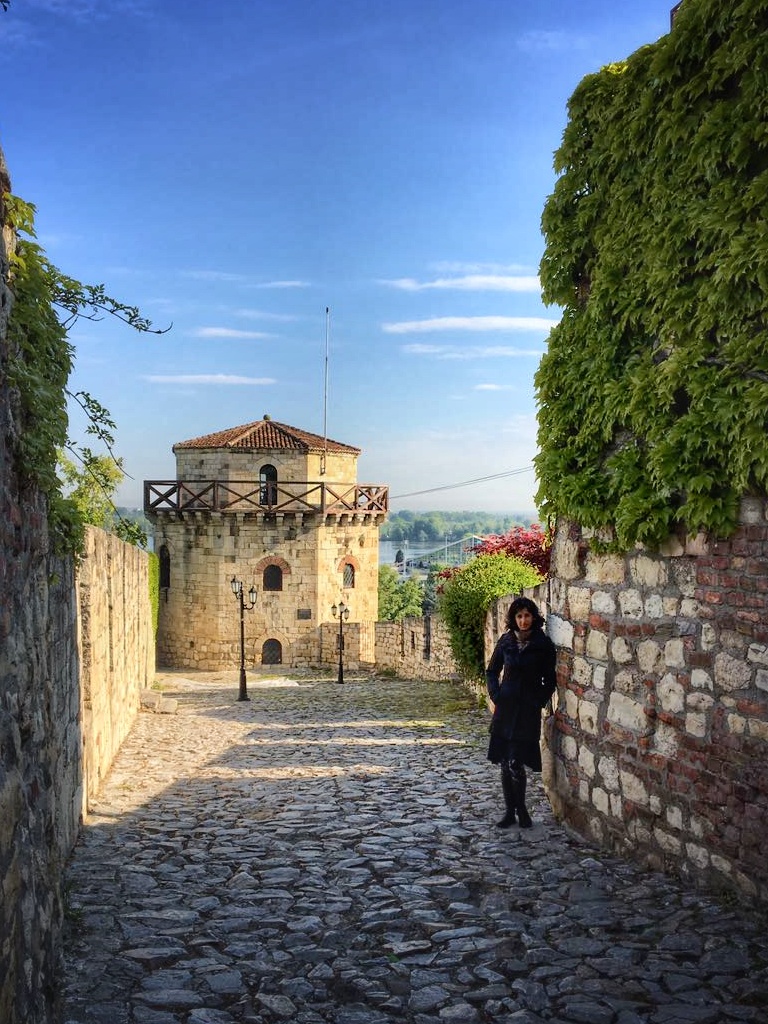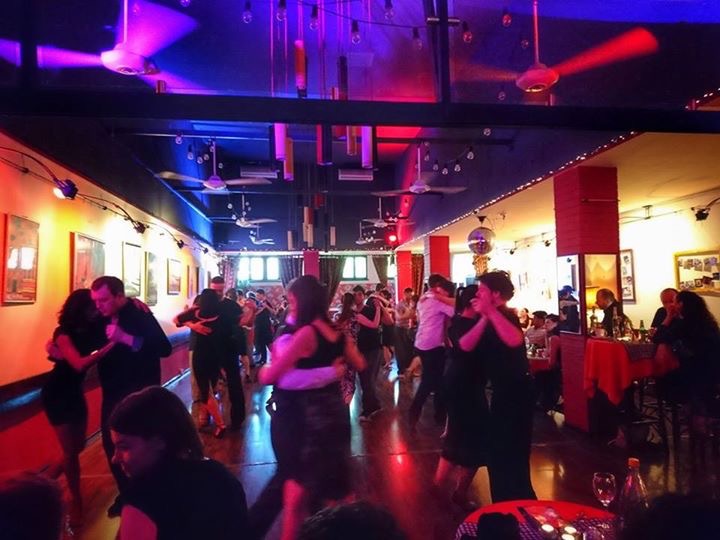 Tango Highlight: The electric energy of the festival and the many incredible shared tango moments interspersed with spectacular performances.
City Highlight: Serbian wine – the ruby red Prokupac could contest an Aussie Shiraz any day!
More on Belgrade Tango: www.belgradetangoencuentro.com